If you are familiar with vapes or have been around people who love vaping, you might have heard about disposable vapes. Disposable vapes are simple to use and they are one of the most discreet ways of consuming marijuana. Recently, disposable vapes have ripped off the market and are in great demand.
The Holi Team brought together this article in which we will discuss the advantages of disposable vapes and why they are a better option than others. As Christmas is on its way, here's a bonus blog on how to throw the best stoner Christmas party this year, so you can be prepared in advance. Anyhow, let's dive into everything you need to know about disposable vapes.
What are Disposable Vapes?
Like other advanced vapes, the disposable ones do not have any specific buttons and don't need any charging. Once you have consumed the e-liquid in the vapes, it can be disposed of. Disposable vape pens have a Nic salt formulation, which helps in giving a higher-intensity nicotine hit than a conventional cigarette.  People who shift from smoking cigarettes to vaping, find it difficult because of all those buttons and charging; disposable vapes come in handy because they are built in such a way that they can be consumed without any effort, and the individuals can have a great smoking experience.
How are Disposable Vapes Built?
Most disposable vapes are made of 3 main components: the coil, the pod, and the battery! The battery's power ranges from 400mAH to 700mAh, which provides enough charge that all the e-liquid present in the vape can be consumed.
With no buttons, you can switch it on and off like the typical vape kits. They contain a prefixed closed pod filled with e-liquid and a high-resistance coil. There is also a cotton-wrapped heating element in the disposable vapes, which absorbs the e-liquid in the pod. While inhaling, the battery of the vape heats the metal, which in return produces the smoke.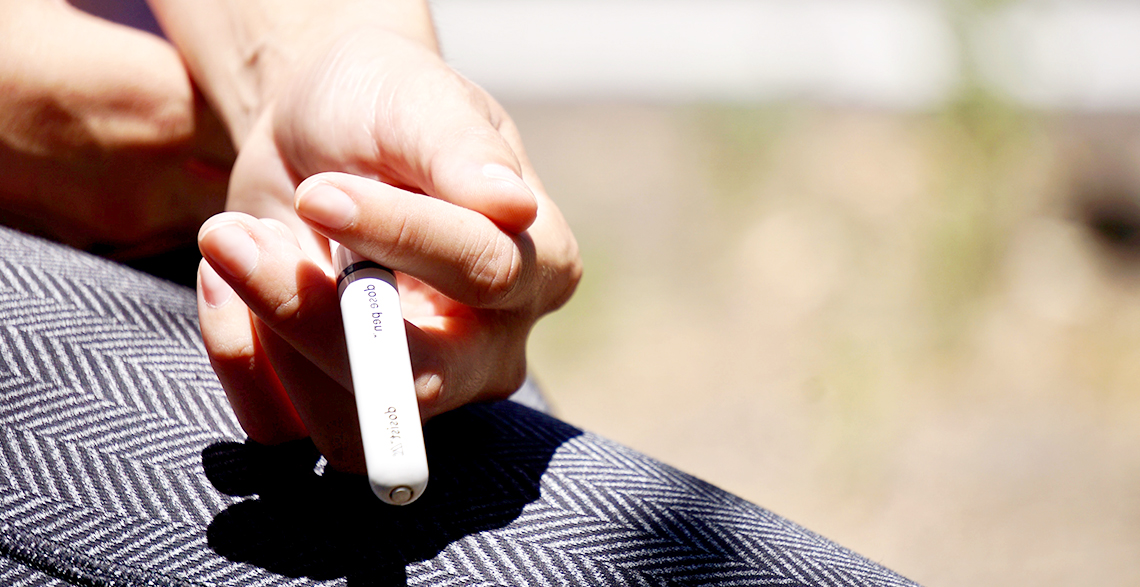 Some Sweet Advantages of Disposable Vape Pens
They're Cost-Efficient   — If mainly, you're concerned about the cost of your vaping habit, you'll love the financial benefits of using a disposable vape pen. Buying milder vape pens or more powerful vape pods can cost you more. For example, you can expect to spend around $50 to $150 for a high-quality vape mod. These types of vape mods can last up to two years. However, you have to consider maintenance costs, which can be high. These costs include refills, coil replacements, and charging. However, a single-use vape only costs around $3 to $8. You buy it, vape it and throw it away.
Much Safer than Cigarettes — Are you addicted to smoking cigarettes? Millions of smokers smoke to break their addiction to cigarettes. Here's the solution, a disposable vape pen is safer than typical cigarettes because vape pen e-liquids use natural and inorganic herbs. In addition, vape pens are vapour and ash free. You can also determine how much nicotine you consume when you vape.
Huge Flavour Varieties — Do you like sweet fragrances and taste like millions of people? If so, disposable pens are an excellent choice for you. You can buy disposable cups in many flavours – including cinnamon, maple syrup, and pumpkin spice. As a result, it could make it easier to quit smoking.
Our Final Say on Disposable Vape Pens for Beginners
In the above article, we have mainly focused on the aspects of disposable vapes that should be kept in mind for beginners or individuals trying to quit smoking and are finding the best alternative for it.
Are you looking for the best Cannabis strains in Canada? At Holi Concentrates, we have with the best deals with free local delivery and free Canada-wide shipping on all orders above $200. Also, get your next favourite disposable vape pens from our online store. So, wait no more, Head over to our store and get the best disposable vape pens in Canada.